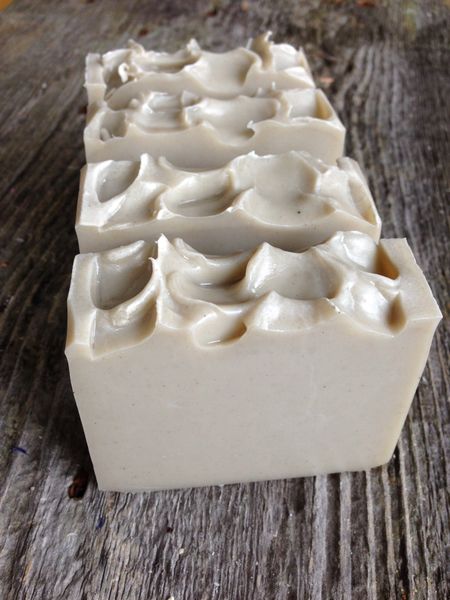 This uncolored shave soap is perfect for the man in your life. Used on the face with or without a shave brush, your man will appreciate the masculine scent and you will equally appreciate how smooth his skin will become.
Sweet almond oil has been added because of is its inherent moisturizing properties, while bentonite clay adds an extra layer of slip to your skin to protect against nicks and cuts and helps to shrink pore size. Our vegan oils work hard at softening skin, yet rinse clean and without residue.
Each 5.5-6 ounce bar of soap is unique in character and is made with only the finest vegan and natural ingredients.