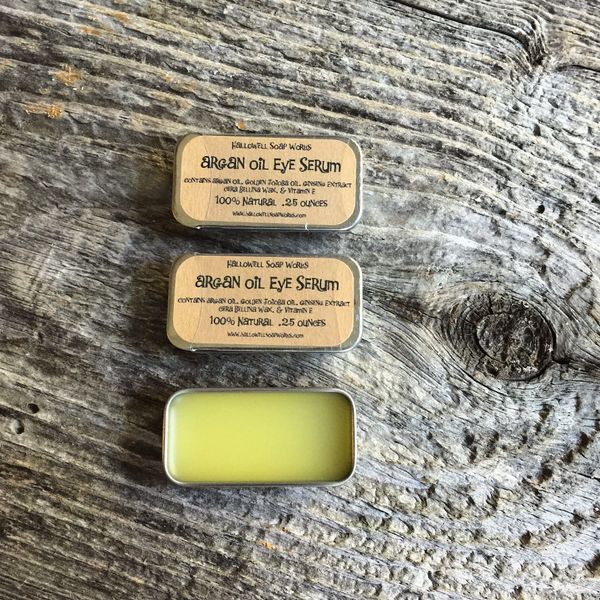 Nourish and moisturize the sensitive skin around your eyes with our Argan Oil Eye Serum. Featuring Argan oil, jojoba oil, vitamin E, ginseng extract, and cera bellina wax (a derivative of beeswax) this gentle formula also provides necessary antioxidants for your skin.
Ginseng has long been promoted as an anti-aging treatment. Loaded with phytonutrients- which stimulate and activate the skin's metabolism - ginseng helps rid the free radicals that become accumulated when skin is regularly exposed to sunlight and environmental pollutants.
Argan oil has been chosen as the main component because it is known to aid in the production of collagen in the middle layer of the skin - known as the dermis - making your skin firmer. Collagen diminishes the appearance of fine lines and wrinkles as is helps the skin become more elastic and toned.
We recommend applying our serum around the eyes sparingly at bedtime.