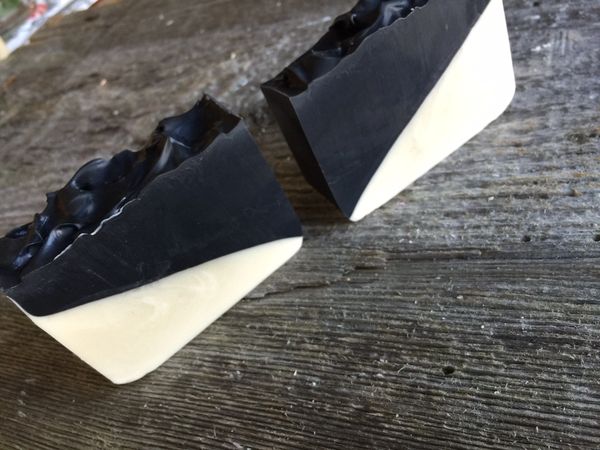 Featuring activated charcoal, kaolin clay, peppermint and tea tree oils, our Acme Acne Blast is designed to fight acne naturally.  Activated charcoal removes toxins and impurities, while kaolin clay removes excess oils and helps to promote a smoother and healthier complexion.  Tea tree essential oil contains natural antibiotic ingredients which can help to unblock sebaceous glands, disinfect pores, dry out whiteheads, blackheads, pimples, and other blemishes.  Acme Acne Blast is perfect for your face or other problem areas.  
Please note this soap is not recommended for those with sensitive skin or dry skin.  Similar to other black soaps, this soap contains large amounts of activated charcoal, and therefore the lather is black.  
Each bar weighs approximately 4.5-5 ounces.  Please contact us for volume pricing or wholesale inquiries.